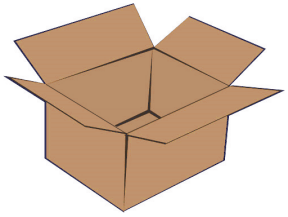 Shipping our molds can be a bit tricky for several reasons.
Each mold is basically made by hand, so no two (even they are for producing the same item) are precisely the same in terms of size and weight.

Our concrete molds are typically of an awkward size and shape for traditional "boxing."

Depending on the specific mold design, we have to employ different packaging materials and techniques.
As a result of these and other factors, our website will NOT calculate shipping costs. Instead, when you make an online purchase, we will contact you after we have determined the shipping costs...but before we have actually started building your mold(s) and before we have charged your credit card. You will be made aware of the shipping cost, and once you agree to it, we will proceed with your order.
If you would prefer, you can contact us before placing your order, tell us which mold(s) you plan to order, provide us with your shipping address, and we will prepare a quote for you.
Southern Standard Molds, Inc. sincerely appreciates your business!